IEI team would like offer support and share the world's disappointment over Russia's invasion of Ukraine, and we feel deeply for all our friends and colleagues in Ukraine and around the world, the people of Ukraine who are caught in the crossfire and our friends and colleagues around the world with ties to the region. This violence is in direct opposition to what we as international educators stand for: intercultural understanding and respect.
IEI Team, Palacký University Olomouc, March 1st, 2022

Institute for Excellence in Internationalisation gathers a team of passionate International Educators with diverse backgrounds who are united in the endeavor of supporting academia to fully embrace the potential of international collaboration and diversity in our classrooms and campuses, and in our careers and lives as professionals.
Since 2020, the IEI team has designed and delivered several symposia and training for academics, international officers and leadership (Trainings/Events). We are currently leading 2 Erasmus KA2 projects in strong partnership with excellent teams in the Czech Republic, other EU countries, and the USA. We are piloting a new format of professional development called Professional Learning Communities (see Going Virtual Community). In order to respond to the current demand of HEIs, we are expanding on our scholarly experience (through our Services) of evaluating the international dimension of curriculum and across HEIs.
Our "Short/Long" History
Eva Janebová's vision of a Czech hub of expertise in international education dates back several years and evolved in discussions with committed colleagues such as Jakub Tesař and Don Sparling, as well as others from the University of Minnesota, the Netherlands and Australia. Together with the Mestenhauser family, these colleagues have enthusiastically supported the vision of extending the legacy of Josef A. Mestenhauser in the Czech Republic. In 2019, in partnership with Christopher Medalis, it became a reality with the support of the leadership of Palacký University in Olomouc, the Czech Republic, and the decision to host an Institute in the heart of Europe that aims to build the capacities of universities in internationalization. We continue to expand our project within Palacký University, with our strategic Czech and international partners, and look to grow to new sectors with new partners.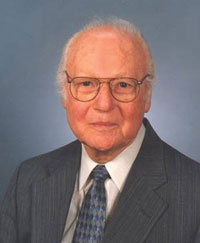 The project of the Institute builds on the legacy of Josef A. Mestenhauser, a leading Czech émigré and pioneer in the field of international education. Our values have been inspired by the Mestenhauser Legacy Initiative which has been launched by the Global Programs and Strategy Alliance at the University of Minnesota. Our mission has been developed with full support from the family of Professor Mestenhauser. An International Advisory Board will be established of highly acclaimed experts to ensure that the Institute will adhere to a strong ethical code deserving of the Mestenhauser legacy and to guarantee the highest quality of governance, outputs, and services.
NEW BOOK in Routledge 2022!
Focusing on the work of Josef Mestenhauser (1925–2015) and the depth and breadth of his contribution to the area of internationalisation of higher education, this book addresses the theoretical foundations of the field of international education and the implications for practice and strategy. It considers key concepts and poses questions for discussion that make Mestenhauser's work accessible to new readers.
Through a series of provocative essays, including Eva Janebová's Challenge of Culture: the Czech Pathway to International Education, Hanneke Teekens, Hans de Wit, Darla Deardoff and many other contributors across the globe examine Mestenhauser's influence on their understanding and practice of international education, the relevance of his work today, the transferability of his ideas across contexts, and current interpretations of the field. They consider areas of agreement and disagreement that illuminate pathways for inquiry and future practice, affirming the importance of his work in a new global landscape.
The book is edited by University of Minnesota colleagues Gayla Marty, Anne M. D'Angelo, and Mary Katherine O'Brien and can be ordered on Routledge.
Provide services, expertise, trainings and other support to higher education institutions and their stakeholders to make internationalisation processes comprehensive and accessible to all.
Design and deliver international curricula (e.g. academic internships, faculty-led programmes abroad), and train and mentor academics in internationalisation of curricula at home and in the teaching of diverse students.
Serve as a hub of resources and a platform for sharing expertise amongst the community of international education scholars and practitioners.
Advance scholarship through collaborative research tailored to institutional or national needs, and by quality publishing activities.
Support the development of strategies and innovative methodologies for implementing quality assurance of institutional internationalisation and internationalisation of the curriculum.
Collaborate with other academic and non-academic institutions, policy making bodies, and experts to enhance the quality of international education.
We believe that:
We can come together to serve and advance universities inthe Czech Republic and abroad.
Excellence is achieved only through collaboration with universities, professional associations, and other institutions as well as through collaboration with national and international leading experts and practitioners in the field of international education.
International academic collaboration will enhance international understanding and acceptance among individuals, advance knowledge production, and create novel solutions to local and global issues.
The field is fostered by scholarly collaboration and recognition of individual contributions to the field.
We are committed to making international education fairer and more inclusive to support access and build leadership capacities of international educators from disadvantaged contexts, to enable everyone to participate and work together to advance the scholarship and everyday practice of their institutions.
Watch a video from our training