Mitigating COVID Together: Enhancing Capacities of Academics and Students in Virtual Learning and Teaching Spaces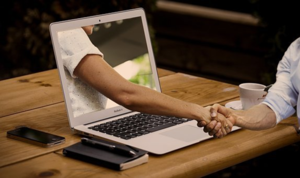 The aim of the project is to use the knowledge and expertise of the partners to develop the capacities of academics and students in high quality, engaging pedagogical approaches to virtual learning spaces in domestic and internationally diverse curricular settings.
The project includes the design, piloting and evaluation of pedagogical practices in digital learning and teaching as well as a novel professional development model in the format of a hybrid Professional Learning Community. The project also includes the design of a sophisticated interactive virtual platform as a mitigation response to the current COVID situation which limits all in-person training and mobilities. This platform will extend knowledge exchange into the virtual space with a variety of formats.
Coordination:
Palacký University Olomouc, Czech Republic

Partners:
Stichting Hoger Beroepsonderwjis
Haaglanden (THUAS), the Netherlands

Tampere University of Applied Sciences (TAMK), Finland

Univerzita Hradec Králové

(UHK), Czech Republic
---
Virtual Summer Lab for Students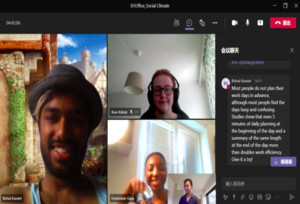 Learning Lab Summer 2021
Learning Lab Summer organized by the Tampere University of Applied Sciences was a great opportunity for virtual exchange, networking and developing soft skills that are relevant in today's professional work space. The 2021 summer camp's theme was "sustainability, well-being and community" which spanned for 6 weeks, over 10 teams with different intensive projects and constant guidance by assigned group of coaches.
A Masters Degree student of Global Development Policy at the Palacký University Olomouc was a member of team 1 who implemented learning lab project of "Social Climate in Distance Learning" .
---
My Tampere Summer Lab Journey by Eniololade Giwa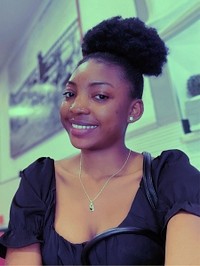 Development practice involves complex processes where a mix of experiences, values and ethics all interweave. I am super excited to have joined the team of experts and other students from different academic and personal backgrounds who were as enthusiastic and optimistic as I was.
The Learning lab undoubtedly offered a great platform to network, learn and practice the art of team work, take up real projects, have fun and find a spark in a team for some future collaboration on how people can have a more sustainable lifestyle.
With the "DO-TO-LEARN" approach in interdisciplinary teams and learning through development projects that are made for real customer's actual needs, I saw myself grow and gained confidence. I consider this as a process which magnified my intellectual capabilities resulting from the numerous brainstorming and spontaneous activities. My studies will be positively affected by the dynamic learning culture, expansion of my learning time, communication skills, critical thinking, self confidence, and dedication that I definitely earned and will utilize going forward.
In the Course of the Learning Lab Summer, we had weekly workshop session, client meeting and daily check-in session where all teams and coaches discussed general topics, welfare and interact on a more personal level. Some of the features that made our team work a success was drafting weekly to do plans, vetting at the end of the week how well we accomplish the tasks we set, an assessment of what we like and what we wished was done better.
My favourite workshop was the "information search for Research and Team Learning by "Timo Nevalainen". Social activities such as City walk, Summer games, Trivia and Singing gameshow helped us ease off and create less formal interactions.
My time in the Summer Learning Lab has created a remarkable footprint in my professional journey; I hope that my active participation and contribution inspired others and made a positive impact on the outcome of the team projects. Among other, we created an animation VIDEO with suggestions of WHAT THE instructors CAN DO and WHAT NOT TO DO IN ONLINE LEARNING ENVIRONMENT.