Our story
Eva Janebová's vision of a Czech hub of expertise in international education dates back several years and evolved in discussions with committed colleagues such as Jakub Tesař and Don Sparling, as well as others from the University of Minnesota, the Netherlands and Australia. Together with the Mestenhauser family, these colleagues have enthusiastically supported the vision of extending the legacy of Josef A. Mestenhauser in the Czech Republic. In 2019, in partnership with Christopher Medalis, it became a reality with the support of Rector Miller from Palacký University and the decision to host an Institute in the heart of Europe that aims to build the capacities of Czech universities in internationalisation.
---
We are a fast growing team from different parts of the country and with different experiences and backgrounds. We are united in the endeavour of supporting academia to fully embrace the potential of international collaboration and diversity in developing our classrooms and campuses, our careers and lives. We welcome anyone who shares our vision to join us!
---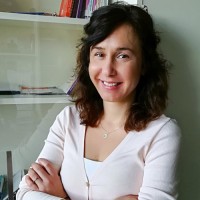 Eva Janebová, Ph.D. is the Founding Director of Institute for Excellence in Internationalization Project at Palacky University in the Czech Republic. Eva is an internationally recognized international educator with qualifications from Charles University and several international institutions including the University of Minnesota where she was the very first Mestenhauser Fellow in 2018. In her 20 years working in international education Eva has delivered curriculum development, quality assurance and other international higher education projects and served as academic advisor to the Council for International Education Exchange and the Czech Ministry of Education. She has a record of developing successful international partnerships in Europe and North America as well as delivering Intercultural communication related courses at home and abroad. Her recent academic work includes Mapping the Dimensions of Inclusive Internationalization (with Christopher J. Johnstone) in edited Suzan Kommers and Krishna Bista, and editing the first ever monothematic issue on International Education in the Czechia Social Education Journal.
e-mail: eva.janebova@upol.cz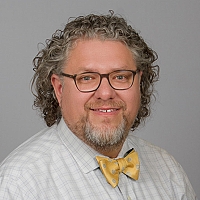 Christopher Medalis, Ph.D. serves as the Senior International Advisor at the Institute of Excellence in Internationalisation project as well as an international education global programmes and strategy expert currently based in New York City. He has more than 25 years of experience leading strategic international education initiatives, advancing university internationalisation, and managing grant programmes and academic exchanges on behalf of governments, universities, foundations, and corporations. He currently is Director of the Office of Research and Sponsored Programs at the School for International Training (SIT) in Vermont, USA. As a consultant, he most recently served SIT as Special Advisor to the President on Student Affairs, and before that as Senior International Advisor in the International Office of Palacký University in Olomouc, the Czech Republic.
e-mail: christopher.medalis@upol.cz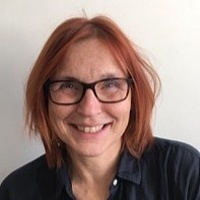 Jana Ter-Akopow Čemusová serves as an Intercultural Communication Expert for IEI. Jana is an international educator with extensive experience in teaching intercultural communication and skills, higher education pedagogy and leadership training for university students and employees. Her experience includes 20 years in the field of international education, specifically in study abroad, experiential learning through internships, and intercultural competency development. In 2019, she joined the EUSA Academic Internships as a Director of its Prague office, after working for more than a decade as a Center Director and lecturer at CIEE Prague. Jana holds Master's degrees in both Cultural Anthropology and Education from Charles University. She spent one academic year as a Fulbright scholar at the University of Kansas, is a member of the Academic Board of the Architectural Institute of Prague and serves as a Senior Associate in Arnost Lustig Foundation. Her primary interest is in intercultural communication, personal leadership and experiential learning.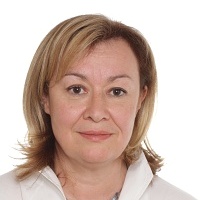 Petra Key serves as an International Curriculum Expert for IEI. Petra is an international educator with experience in language instruction, teaching intercultural communication and skills, and higher education pedagogy, both as a teacher and as a teacher trainer. She has experience with learner-centered, goal-oriented, experiential and intercultural pedagogies. During her engagement with CIEE Prague as the Academic Director, she oversaw the transformation of CIEE's 50+ courses into an asynchronous online mode and he adoption of the Canvas LMS system for online learning, while training, consulting and supporting the school's faculty. She is interested in culture and its effect on communication, cognition and language, and particularly, in their interplay in intercultural contexts.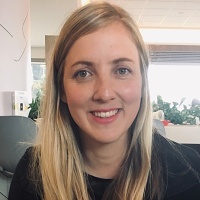 Magda Pařilová has been at Palacký University since 2018 as a university Admissions Officer, managing the process of promoting degree studies in English and other foreign languages, student applications and recognition of previous foreign education. She is the coordinator of the Student Regime for Palacký University Olomouc. She is passionate about intercultural diversity and teaches Czech courses for foreigners as well as runs intercultural communication courses in Spanish.
Magda Pařilová supports the IEI activities and coordination with international partners.
e-mail: magda.parilova@upol.cz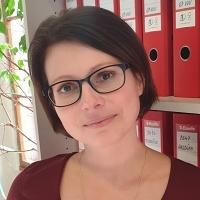 Ing. Veronika Knichalová is a highly skilled project administrator, graduating in Regional Development and European Integration at the Prague University of Economics and Business. From 2009 she has worked as a project manager in the Project Service Division of Palacký University in Olomouc, initially in the Education for Competitiveness Operational Programme (2007-2013 programming period) where she administered more than 20 projects. Currently she administers projects under the Research, Development and Education Operational Programme, together with projects from the Erasmus+ programme, in particular Key Action 2 - Strategic Partnerships.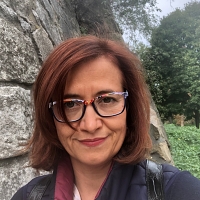 Mgr. Jana Odevzdaná serves as a Training and Consultancies Administrator for IEI. Jana teaches Czech for foreigners, and she has been a language teacher for many years. She also has participated in many International projects for CPIC (Center for support of Integracion of Foreigners) and Slovo 21 (Next door family and others projects) in Prague, Brno, and Olomouc. Jana worked abroad in 2015-16 as a teacher for the Czechs and Slovaks communities in Argentina in South America – for DZS (Czech National Agency for Internacional Educacion and Research). She also passed on her rich experience in a course for teachers as a part of in-service teacher training at KVIC (Regional facility for further education of teachers).