Legacy of Prof. Josef A. Mestenhauser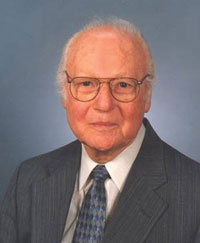 The project of the Institute builds on the legacy of Josef A. Mestenhauser, a leading Czech émigré and pioneer in the field of international education. Our values have been inspired by the Mestenhauser Legacy Initiative which has been launched by the Global Programs and Strategy Alliance at the University of Minnesota. Our mission has been developed with full support from the family of Professor Mestenhauser. An International Advisory Board will be established of highly acclaimed experts to ensure that the Institute will adhere to a strong ethical code deserving of the Mestenhauser legacy and to guarantee the highest quality of governance, outputs, and services.
NEW BOOK in Routledge 2022!
Focusing on the work of Josef Mestenhauser (1925–2015) and the depth and breadth of his contribution to the area of internationalisation of higher education, this book addresses the theoretical foundations of the field of international education and the implications for practice and strategy. It considers key concepts and poses questions for discussion that make Mestenhauser's work accessible to new readers.
Through a series of provocative essays, including Eva Janebová's Challenge of Culture: the Czech Pathway to International Education, Hanneke Teekens, Hans de Wit, Darla Deardoff and many other contributors across the globe examine Mestenhauser's influence on their understanding and practice of international education, the relevance of his work today, the transferability of his ideas across contexts, and current interpretations of the field. They consider areas of agreement and disagreement that illuminate pathways for inquiry and future practice, affirming the importance of his work in a new global landscape.
The book is edited by University of Minnesota colleagues Gayla Marty, Anne M. D'Angelo, and Mary Katherine O'Brien and can be ordered on Routledge.