Speakers
As Assistant Dean of Global Initiatives at the Carlson School of Management, University of Minnesota, USA, Anne M. D'Angelo, PhD, leads the Carlson Global Institute and its internationalization strategy, institutional partnerships, education abroad programs, and offshore global executive MBA programs. Anne also is an adjunct instructor in the College of Education and Human Development and a leadership/executive coach. She supports the development of professionals and organizations in the areas of strategic and systems thinking, organizational development, intercultural/cross-cultural skills-building, and global mindset/cultural intelligence. Anne earned her PhD in organizational leadership, policy, and development with a specialization in comparative and international development education from the University of Minnesota. Anne received a U.S. Department of State Meritorious Honor Award, a U.S. Fulbright-Nehru Award to India, and the Distinguished Award for Global Engagement from the University of Minnesota. Anne currently serves on the board of Minnesota's World Affairs Council.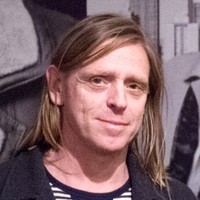 He is chairman of the Association and the author of the Memory Traces project, graduated from the Institute of Creative Photography, Silesian University of Opava, Department of Photography. His main focus is on documentary, theatre and portrait photography. He holds many awards including several Czech Press Photo Awards. He published books of photographs EPI Center (2007) and Gypsies of Vsetín (2009) and is the author of the book Memory Traces (2016), which contains 17 stories of witnesses of the project of the same name. In 2020 he published a book accompanying his exhibition Czechs in America Exile/Emigration - 1938/39 - 1948 - 1968.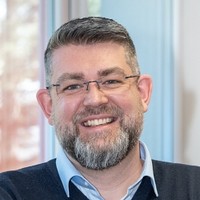 Dr Martin Faix is a lecturer in International Law at the Palacký University, Olomouc, and at the Charles University in Prague, Czech Republic. He conducted his studies at universities in Germany (graduating from Law and International Law), Australia, Switzerland and the Czech Republic, where he obtained in 2011 his PhD from the Charles University in Prague. Martin authored some fifty publications in the areas of international law on the use of force, law of armed conflict, international organizations, and human rights. He is Head of the Centre for International Humanitarian and Operational Law (Palacký University) and since 2016, he has been serving as the Vice-Dean for International Affairs of the Palacky University Faculty of Law. His favourite part of being an academic is teaching students around the globe.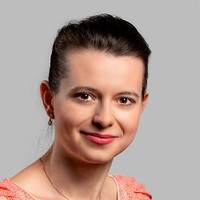 Elizaveta Getta is working in Prague at Charles University International office as Erasmus+ Incoming coordinator. As a Ph.D. candidate, she also teaches both onsite and online courses for Czech as well as international students at Charles University's Faculty of Arts.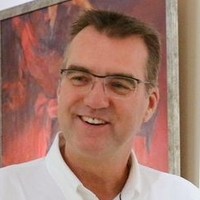 Dr. Michel Hogenes studied Electronic Organ and Music Education in Schools at the Alkmaar School of Music and obtained post-bachelor certificates in Orthopedagogical Music Practice, Keyboards, and Early Childhood Music Education. Dr. Hogenes obtained a PhD in educational pedagogy at the VU University in Amsterdam.
After his studies, Michel worked as a teacher in special education, primary and secondary education. He has been working in higher education since 2000, namely as a lecturer of pedagogy/educational science and artistic orientation/music at the PABO of The Hague University of Applied Sciences and leads the Master of Arts Education at Codarts, University of the Arts in Rotterdam. Michel is partly seconded from The Hague University of Applied Sciences to Lucia Marthas Institute for Performing Arts in Amsterdam.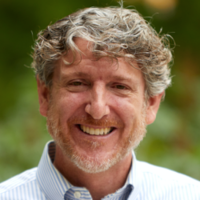 Christopher Johnstone is an Associate Professor of Comparative and International Development Education. He also serves as Director of Graduate Studies at the University of Minnesota's Department of Organizational Leadership and Policy Development and is an affiliate faculty member of the university's Master of Development Practice program. His research focuses on inclusive education and development, as well as the internationalisation of higher education. Johnstone's most recent books include Considering Inclusive Development in Global Education Contexts: How Critical and Progressive Movements can Inform Education (Routledge, 2021). And The Elgar Handbook of Education Policy (Elgar, forthcoming in April 2023). His current projects include academic directorship of the Mandela Washington Fellowship and facilitation of the KA-2 Internationalisation partnership at the University of Minnesota. He was a Fulbright Specialist in Czechia in 2018.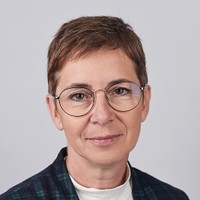 Zdeňka has been working as the head of the Counseling Center at the University of Hradec Králové since January 2020.She emphasizes the support of students in the area of their personal growth, successful entrance to the labor market and psychological and therapeutic support during their studies. An important part of the work of the counseling team is equalizing conditions for students with specific needs. Zdeňka is keen to follow new trends in the field of personal growth of students.
Eveke de Louw is an experienced internationalisation practitioner and an expert in curriculum internationalisation, with more than 20 years of experience. In her professional career at The Hague University of Applied Sciences, Eveke has performed in key coordinating roles ranging from International Student Co-coordinator, Team Leader, and Senior International Officer. She is currently a researcher and academic developer on internationalisation of the home curriculum at the Centre of Expertise Global & Inclusive Learning of The Hague University of Applied Sciences. Eveke is also an elected steering group member of the Internationalisation at Home expert community of the European Association for International Education (EAIE) and the 2019 winner of the EAIE Award for Outstanding Contribution. Eveke has held numerous presentations at international conferences, such as the EAIE, AIEA, and CAIE and has published on the topic of internationalisation at home and curriculum design.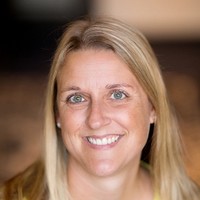 As a former junior high science teacher and informal educator, Kelly Meyer brings many years of experience in education to her role of School Partnerships Coordinator for the College of Education and Human Development at the University of Minnesota - Twin Cities. In her role, Kelly coordinates innovative partnership development projects across K-12 school districts and school sites. She leads the professional development planning and coordinates preparation for clinical supervisors working with schools. In 2017, Kelly founded the New Teacher Network to support teachers who are CEHD graduates in their first, second, and third year of teaching. Her interests include relationship building, teacher preparation, learning languages and international travel, and playing tennis.
Dita works in fundraising at the Nadační fond (Endowment Fund) of Palacký University Olomouc. Energetic, open-minded, visionary, and caring leader and networker with a strategic approach based on balanced thinking and feeling operating preferably from heart-brain coherence status. Fundraiser, coach, and lecturer in the field of personal, career, and organizational development, change management and leadership with focus on sustainability, social innovations, non-profit sector and social entrepreneurship. Most of her activities are based on building community and sharing excitement and visions and on connecting people, resources and ideas. Thanks to the fact that she is the mother of five daughters she considers herself an expert in the field of logistics, a taxi driver, cook, nurse, fashion counselor, and mediator – just like every woman seeking a balance between joy and challenges both in working and personal life.
Petra Schneidrová holds a MA degree in ELT from Charles University and DELTA Diploma from Cambridge Assessment. She has been working in the field of ELT for almost 20 years. Petra started working at the University of Ostrava in 2019, since January 2021 she has been specialising in EMI courses. In her free time, she likes walks with her dog.
Leona Stašová has a professional background in social pedagogy and social work; she deals with education in contemporary families and the socialization of children and youth in a postmodern and global society. Currently she is a Vice-Rector for International Affairs at the University of Hradec Králové. Previously, she worked as a Vice-Rector for Creative Activities, Vice-Dean for Science and Research at the Faculty of Education and Head of the Department of Social Pedagogy at the same university. Furthermore, regarding her graduation in Sociology and Demography, she has an intensive interdisciplinary background. She has written numerous books, chapters, and journal articles and published her recent works with Springer Nature. In her university positions, she has developed various international cooperations and partnerships and has significantly contributed to the internationalisation of university study programmes and research activities.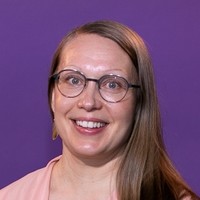 Eija Syrjämäki is a Senior Specialist at Education and Learning Services in Tampere University of Applied Sciences. Eija has a multidisciplinary professional background in engineering, social sciences, safety and security, pedagogy as well as well-being, which helps her to navigate in interdisciplinary environments. She is an expert in team-learning, sustainability, and circular economy. Eija enjoys creating possibilities for learning, development, and networking.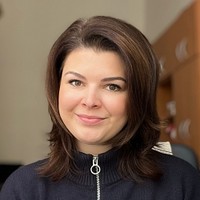 Markéta Šemberová works on a position of Aurora Education Developer, in which she deals with educational activities within the Aurora alliance. Markéta is particularly focused on the issue of ECTS recognition, supports Palacký University employees in the process of aurorization of their own courses and the use of competence models created within the alliance, and cooperates with lifelong learning on the preparation of educational courses for academic staff. Markéta completed her postgraduate studies with a focus on the intercultural competence of university teachers, as part of her previous studies she studied Dutch Philology. She worked for almost 4 years in the field of lifelong education at Palacký University and at the same time teaches interculturally and multiculturally oriented subjects at Palacký University.
Renáta Tomášková is a Vice-Rector for International Relations and a lecturer at the Department of English and American Studies, Faculty of Arts, University of Ostrava. She teaches English stylistics, discourse analysis and translation, and in her research explores web genres, including their culture-specific features. Since 2005 she has co-organised the nation-wide student translation competition of the UO, Translation Day, which was awarded the European Language Label of 2009. In her agenda she focuses on activities developing internationalisation of teaching and learning as a way to achieve internationalisation for all.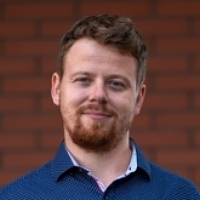 Radek Vorlíček is a social anthropologist. His specialization is Anthropology of Education and Sociology of Education. He has been doing ethnographic fieldwork for several years in primary schools in the Czech Republic and the Slovak Republic. He focuses on inclusive education, school segregation, and peer relations.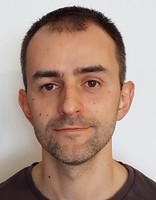 Martin works as neonatologist and pediatrician at the University hospital in Olomouc since 2011. He is a member of team for children's palliative home care service. He is a PhD student at the Faculty of Medicine of Palacký University, where he participates on pre-gradual education of medical students in pediatrics. He has two daughters and loves sports especially hockey and basketball.
---
Eva Janebová Ph. D is the Director of the Institute for Excellence in Internationalisation (IEI) at Palacký University. Her qualifications and experience were gained from Charles University, Columbia University, and the University of Minnesota where she was the very first Mestenhauser Fellow in 2018. In her 20 years working in international education Eva has focused on curriculum development and quality assurance and has served as academic advisor to the Council for International Education Exchange and the Czech Ministry of Education. Her recent academic work includes 'Mapping the Dimensions of Inclusive Internationalisation' (with Christopher Johnstone) in Inequalities in Study Abroad edited by Suzan Kommers and Krishna Bista. Eva is the author of "The Challenge of Culture" in Mestenhauser and the Possibilities of International Education forthcoming from Routledge in 2022, and co-author of one of ACA Think Piece on Inclusive Internationalisation (2022) with Christopher Johnstone and Christopher Medalis.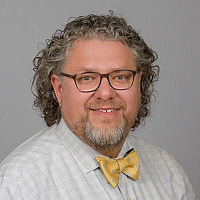 Christopher Medalis, Ph.D. serves as the Senior International Advisor at the Institute for Excellence in Internationalisation project as well as an international education global programmes and strategy expert currently based in New York City. He has more than 25 years of experience leading strategic international education initiatives, advancing university internationalisation, and managing grant programmes and academic exchanges on behalf of governments, universities, foundations, and corporations. He currently is Director of the Office of Research and Sponsored Programmes at the School for International Training (SIT) in Vermont, USA. As a consultant, he most recently served SIT as Special Advisor to the President on Student Affairs, and before that as Senior International Advisor in the International Office of Palacký University in Olomouc, the Czech Republic.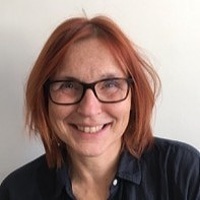 Jana Ter-Akopow Čemusová serves as an Intercultural Communication Expert for IEI. Jana is an international educator with extensive experience in teaching intercultural communication and skills, higher education pedagogy and leadership training for university students and employees. Her experience includes 20 years in the field of international education, specifically in study abroad, experiential learning through internships, and intercultural competency development. In 2019, she joined the EUSA Academic Internships as a Director of its Prague office, after working for more than a decade as a Center Director and lecturer at CIEE Prague. Jana holds master's degrees in both Cultural Anthropology and Education from Charles University. She spent one academic year as a Fulbright scholar at the University of Kansas, is a member of the Academic Board of the Architectural Institute of Prague and serves as a Senior Associate in Arnošt Lustig Foundation. Her primary interest is in intercultural communication, personal leadership and experiential learning.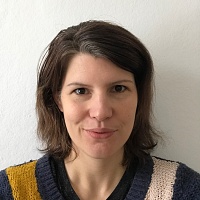 Maike Leidecker serves as the Professional Learning Community Coordinator in the Erasmus+ Strategic Partnership Project: Mitigating COVID Together. She holds an M. A. degree from Potsdam University and Freie University Berlin. Maike is an experienced international education administrator having served in multiple roles in intercultural exchange and study abroad, including as Prague Director of the American Institute for Foreign Study.
She has extensive study and work experience in the USA and UK, with accomplishments as intercultural communicator and project manager.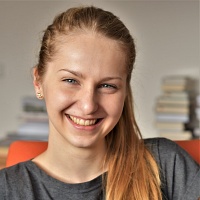 Lenka Nosková graduated from the 'Teaching Czech and English at Lower Secondary Schools' program at Palacký University in 2018. Currently, she is working on her doctorate at the Faculty of Education in literature teaching, and her research focuses on innovative pedagogies to support the development of reading literacy and imagination. Lenka also teaches English and Children's Literature at the Faculty and is involved in organizing social and educational events for Czech and international audiences. Lenka's role in IEI is to support the coordination of activities with international partners.